Everglades University Reviews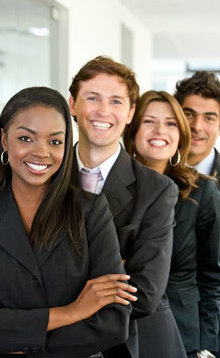 Everglades Success Stories
"These reviews from our students give Everglades University an incredible sense of pride. We are honored to present these reviews from these the Everglades University Alumni Chapter"
Steven Delvalle – First Came To Everglades University In 2009
"I didn't know if I could do it; graduate with my first Undergraduate Degree, but I successfully did it. I never thought I'd get my Masters Degree, but I also achieved that. I told my family that I didn't think I would be able to complete the programme, but I have successfully completed it."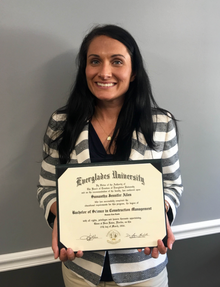 Samantha Allen – Graduate Spotlight:
I was born and raised in Chiefland, Florida and I graduated high school in 2002. I served in the US Air Force for four years (2002 – 2006) and the Georgia Army National Guard for six years (2006-2012). I have been deployed four times (1 time to Iraq and 3 times to Afghanistan). It was during my last tour (Afghanistan) in which I signed up with Everglades University. I currently serve as a Project Engineer for a Woman Owned Business in Savannah, Georgia, Collins Construction Services. I'm so excited to be graduating with my Bachelors of Science Degree in Construction Management. Thank you Everglades for allowing me another beautiful opportunity!
Everglades University Alumni Reviews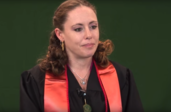 Misty Davis, Graduate
"I was able to find a job with an Alternative Practitioner…without my knowledge and experiences at Everglades that wouldn't have been possible."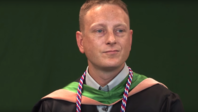 Chris Kastner, Graduate
"All of the instructors hold a special place. They were all extremely knowledgeable in their fields and beyond."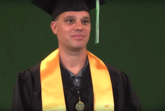 Samuel Canham, Graduate
"Everglades University have flexible schedules that has really given me the opportunity and the ability to come back to school while working full time"

Melanie Clayton, Graduate
"I've had the pleasure of experiencing a lot of different instructors throughout my time at Everglades University. Each and every one of them has played a part in getting me to where I'm at right now."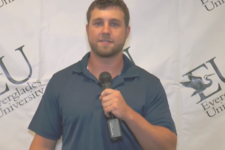 Bachelor of Science and Alternative Medicine.
"I wanted to pursue some type of degree in Alternative Medicine or natural healthcare, working with medicinal plants. At the time I could not find anything so I spent all this time in the radio business before deciding that I wanted to go back and actually fulfil that dream. All the instructors hold a special place. They were all extremely knowledgeable in their fields and beyond."
Steven Delvalle, Graduate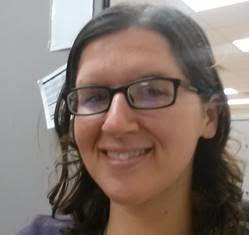 Bachelor of Science and Alternative Medicine.
"I am so grateful for Everglades University offering alternative medicine as a field of study. I am a stay-at-home mom and I do not like spending long periods outside of the home, like how a full schedule of classes at college typically does. Fortunately, EU allowed me to be a stay at home mom as well as be a full time student because of their online division available to out-of-state students, like myself. Also, the unique scheduling of a single class at s time is so helpful to devote to focused study about a single subject at a time. I used my GI Bill to pay for college, and as I was coming to the end of my class requirements, my benefits would not cover the last few months. So the EU staff adjusted my class schedule to stack on my final classes to perfectly fit into the remaining months that my benefits would cover. They made sure to communicate about changes, paperwork, and checking up to make sure that I have all of my books and was prepared for the final writing assignment because of its long page length. I couldn't ask for a better school to be a part of and how they allowed me to study a field that truly interests me. I got to complete my degree with the remainder of my GI Bill and be with my children without sacrificing the other. Thank you EU for helping me."
Elizabeth B, Graduate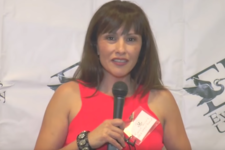 Bachelor of Science and Alternative Medicine.
"I was really interested in getting into the medical field, so this really spoke to me. I was able to find a job with an Alternative Practitioner, and I was able to intern with them until I was able to have a job with them. Without my knowledge and experiences at Everglades that wouldn't have been possible."
Lauren Rodriquez, Graduate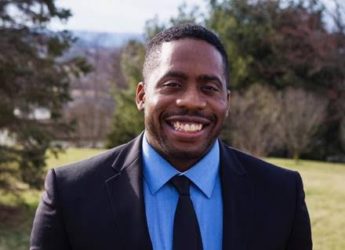 Alternative and Renewable Energy Management Degree
"I am so proud to say the words, "I have graduated college!" My journey to reach this milestone has been long and rocky at times. I applied to Everglades University as a transfer student looking to find an affordable institution that would broaden my understanding of the energy industry. The courses and resources provided by Everglades University have been monumental to my success in the Alternative and Renewable Energy Management Degree Program. Everglades University is now part of my path to become a successful leader in sustainability and renewable energy. I wish to extend my thanks to the faculty at Everglades University for offering their full support as I completed my bachelor's degree. Congratulations to all the students who graduated in Alternative and Renewable Energy Management. May each of us be able to contribute to develop a more sustainable world!"
Charles M, Graduate
B.S. in Construction Management.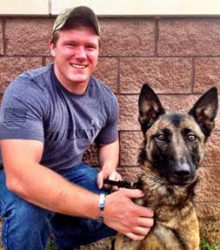 In December 2014 I was honorably discharged from active-duty service in the United States Army. I left 3rd Ranger Battalion on Ft. Benning with my sights aimed for Houston. With a career opportunity already lined up and my education path mapped out, my wife and I made the 750 mile trek across God's beautiful country. 10 days after arriving in Houston I started my new career at m Strategic Partners – and 14 days after that I started my online degree at Everglades University. Mid-way through my first year, my wife gave birth to our now 2 ½ year-old son. My life – and my schedule was truly full!
I have had countless sleepless nights since then. Balancing my career work load during business hours, and school work load during my evenings and weekends at home, sharpened my time management skills – without question. In the 3 years since joining the mSP team, I have worked on multiple projects spanning from small commercial and hospital renovation projects to large-scale hospital bed tower projects. The experience and knowledge I've gained during my studies and first 3 years at mSP has not-only opened my eyes to the construction industry, but has molded me into the team member I am today. I owe where I am today to the faculty & staff at Everglades University and the mSP team surrounding me and mentoring me over the past 3 years. And I would be remiss if I didn't give my wife the most credit for my success. She has truly been by my side every step of the way, and at times played the role of my greatest cheerleader and coach. I would not be where I am today without her continual support.
December 15th, 2017 was my last day of class, and this month, April 2018, I will officially graduate from Everglades University with a B.S. in Construction Management. It has been a long journey to get where I am today, but I have emerged a more experienced, and well-rounded project team member for it. With some newly-discovered free time at my disposal, I will turn my attention to elevating my project focus at work, and will further enjoy my time at home with my wife and son. I've already set my sights on having an outstanding year in 2018. Again, I'd like to thank the mSP team, the teachers & student services at Everglades University, my wife, and the leaders who instilled intestinal fortitude in me during my time in the Army at 3rd Ranger Battalion. I could not have completed these milestones without all these foundations supporting me along the way.
Charles V. -Magna Cum Laude Graduate
Recent Aviation Graduate
"I just completed my Bachelors and Masters in Aviation 100% online at EU, and I'm working full-time as a Learjet pilot with a family of three children. Definitely the best option out there. For my Bachelors, I transferred credits in from some other schooling, current pilot certification, and an Associates degree. Even the public speaking course was 100% online as well, as you record videos of your speech each week to upload. All tests and assignments and final projects are 100% submit it online. Relatively easy and very convenient."
Michael J. Jeswald, Graduate
Bachelor of Science and Alternative Medicine.
"Great teachers, best staff ever- this was one of the happiest times of my life. I am now in school for my PhD and had NO problem transferring my credits. I highly Value my Everglades Education.."
Dorraine Rooney, Graduate
Everglades University is accredited by the Commission on Colleges of the Southern Association of Colleges and Schools (SACS) to award bachelor's and master's degrees.
Everglades University
5002 T-REX Avenue, #100
Boca Raton, FL 33431